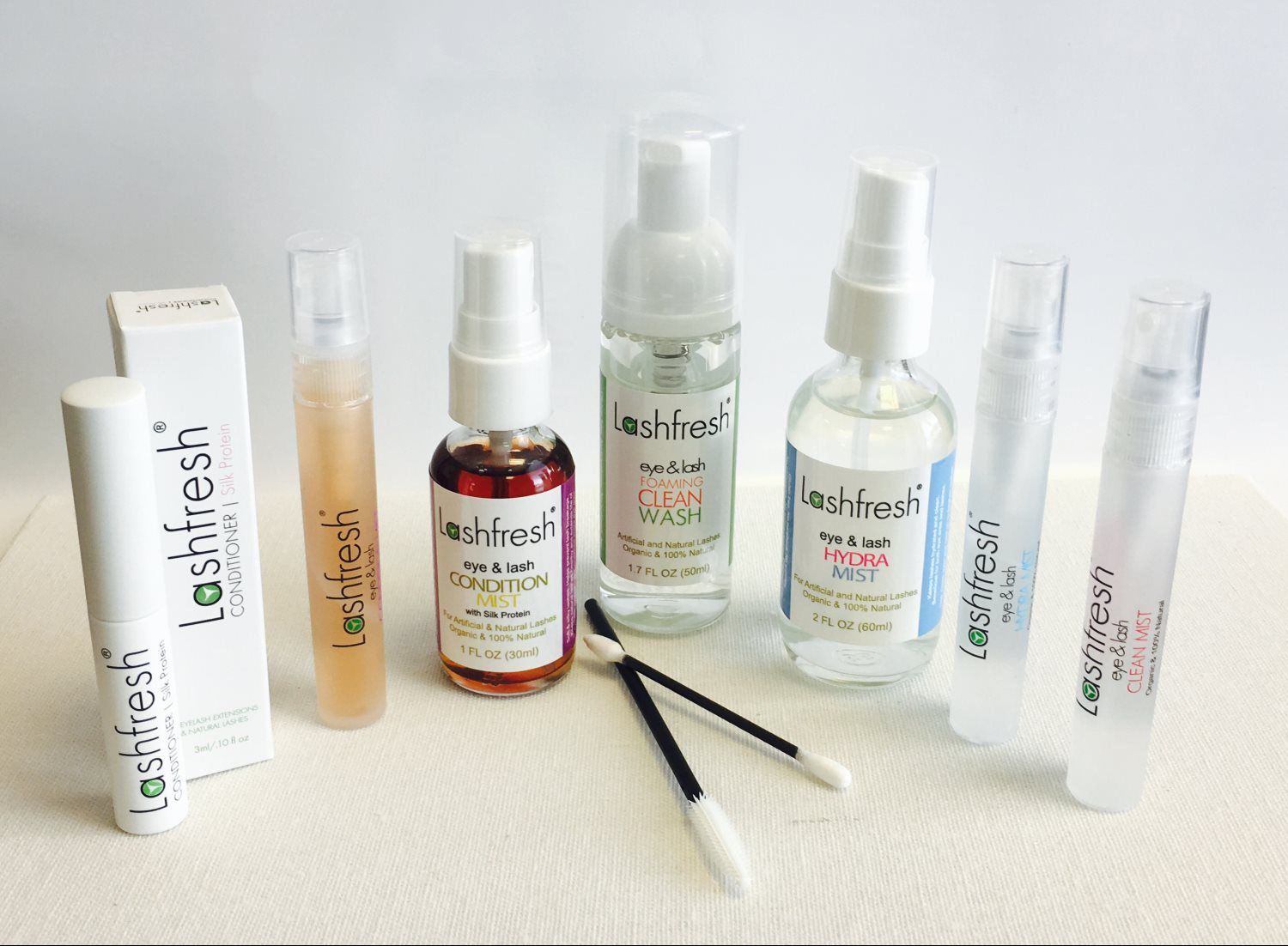 The Lashfresh® brand of Organic and 100% Natural products were developed out of necessity for both natural lashes and eyelash extensions. As the popularity of eyelash extensions continues to grow and more women are having this service as a regular beauty routine there was a need for proper and healthy aftercare products.
The Lashfresh® Eye & Lash products are gentle and safe to use, made of the best quality organic & natural ingredients and contain no parabens. The Lashfresh® products are water based therefore safe for eyelash extensions and offer conditioning, hydrating and cleansing benefits.
Lashfresh products are produced in an organic facility in California and developed using the highest quality ingredients and made in small batches to ensure freshness.